GOOD Awaits – The Regenerative Tourism New Zealand Podcast
Content submitted by University of Otago –
Eliza
Submited Date :
20/07/2021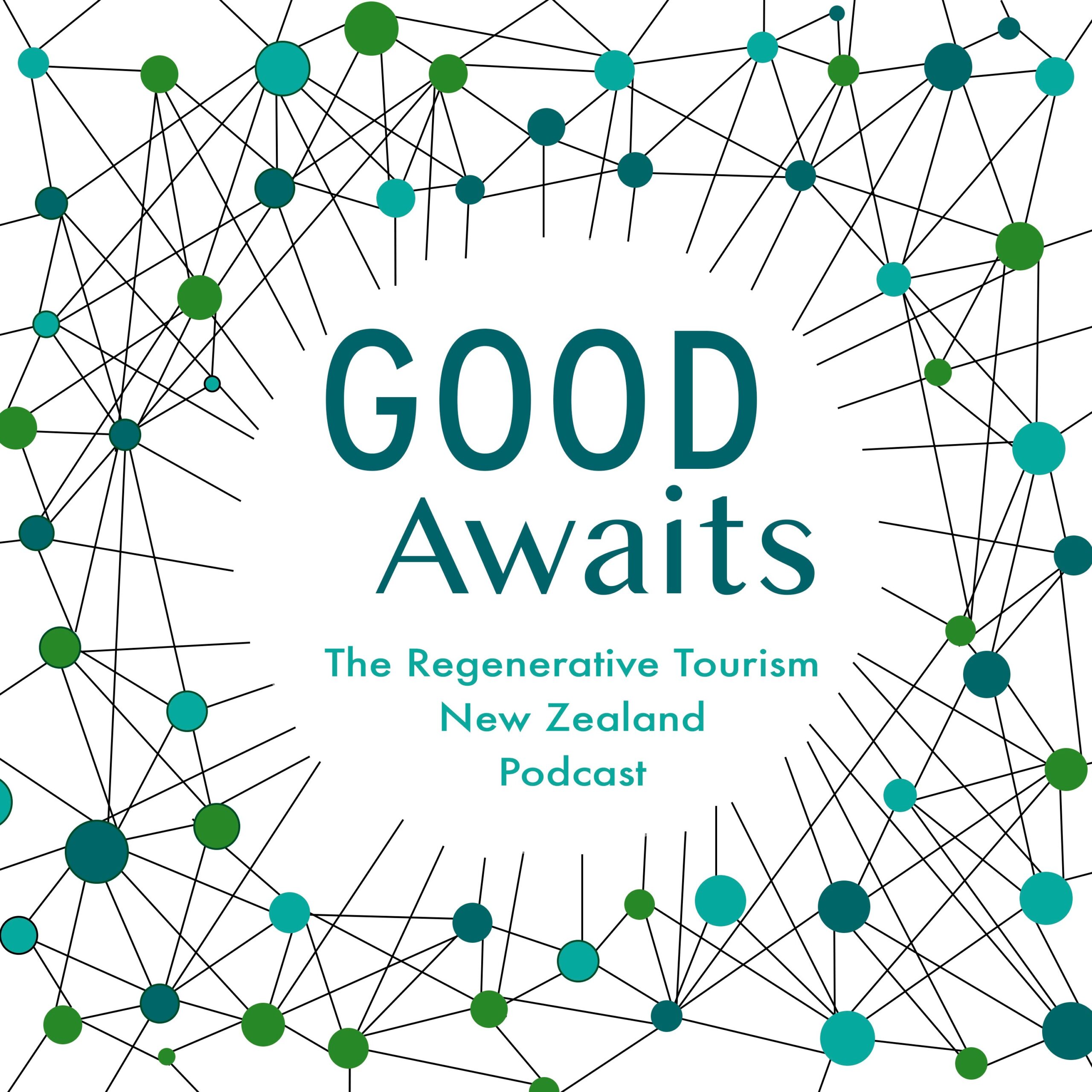 GOOD Awaits - The Regenerative Tourism New Zealand podcast is a platform for the collective discovery of what regenerative tourism means and to prompt discussion around the way tourism is being "reimagined" in Aotearoa New Zealand. The GOOD Awaits podcast is designed for listeners who work in the tourism and hospitality sector, for anyone interested in regenerative practices, and in particular for people who are looking to begin their regenerative tourism journey. It is intended to be accessible and inspiring both for New Zealanders interested in the future of tourism, and for a global audience, acknowledging New Zealand's leading role in this movement.
The GOOD Awaits podcast aims to:
Expand regenerative thinking to a wider travel and tourism audience in New Zealand and globally
Provide foundational knowledge for communities and operators of what regenerative tourism and regenerative thinking is
Provide a platform to elevate the voices of tourism professionals, businesses, communities and regions who are pioneers of regenerative tourism principles and practices, especially indigenous and minority voices
Raise questions about the current model of tourism and why we need a paradigm shift to regenerative thinking in tourism
Inspire tourism providers and hosts in New Zealand and globally to start this journey towards regenerative practices in their communities
Create an engaged community of people who are on this journey together
Showcase an emerging model of tourism in New Zealand
The first season of the podcast is in progress, with 10 episodes recorded and over 1400 downloads of the first 8 episodes from over 40 countries. A second season of another 10 episodes is planned to continue these important and inspiring conversations.