Green Supply Chains
Submited Date :
10/10/2018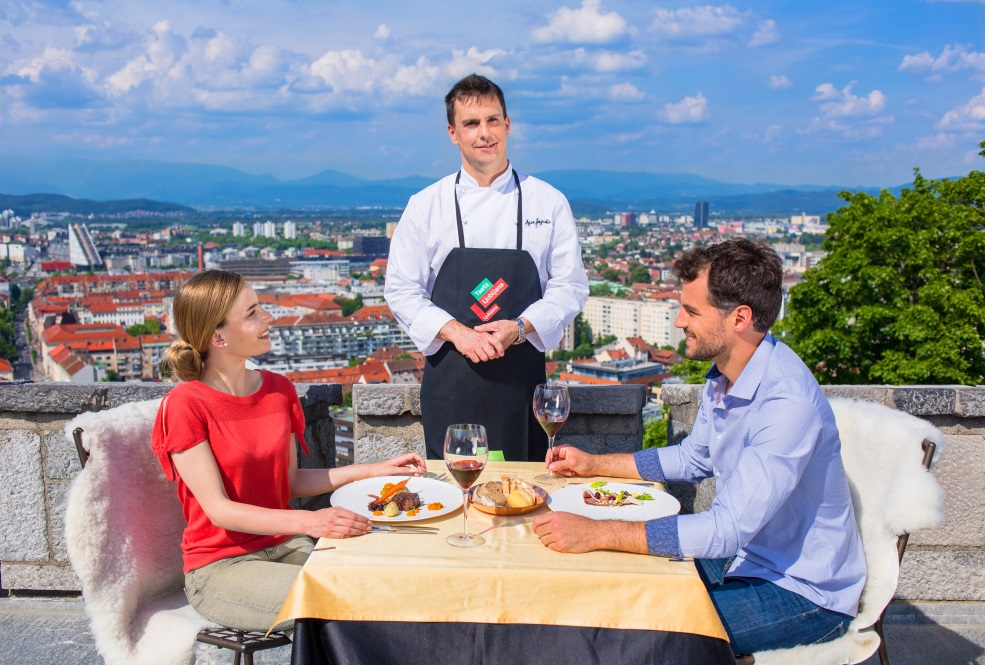 Strelec restaurant in Ljubljana castle serving locally produced goods. Photo credit: Ljubljana Tourism Board.
As Slovenia's capital city, Ljubljana, prepared to assume the title of European Green Capital 2016, a study among local hoteliers and restaurants revealed that two main obstacles prevented them from purchasing locally produced goods – price and complexity. In order to resolve these issues, the Green Supply Chains project was launched in 2015. It aims to increase the percentage of locally produced food and drinks available in hotels and restaurants in and around Ljubljana by offering these stakeholders the possibility of purchasing 100% locally produced foods and drinks via a uniquely managed, centralized and easy-to-use online system. By 2017, the initiative had spread to the entire region of central Slovenia, linking Ljubljana and 25 other municipalities.
The project enables tourism sector stakeholders – specifically hotels and restaurants – to easily access local farmers, and vice versa, via a Rural Development Cooperative which acts as a linkage between suppliers and buyers. Farmers, hotels and restaurants who wish to participate in the project sign a formal contract with the Cooperative, obliging them to either deliver or purchase locally produced goods. Seasonal offers are available online (see: http://www.jarina.si/) , at prices negotiated by the Cooperative on behalf of its members. This site enables members to submit their daily/weekly orders. Goods are then delivered to their doorsteps.
The Green Supply Chains project was initiated by Ljubljana Tourism, hand in hand with the Institute Factory of Sustainable Tourism, the NGO GoodPlace, the municipal Department of Rural Development and the Jarina Rural Development Cooperative.