HORIZON Solar folding roof over large parking areas e.g. near mountain railways and tourist attractions
Submited Date :
22/01/2021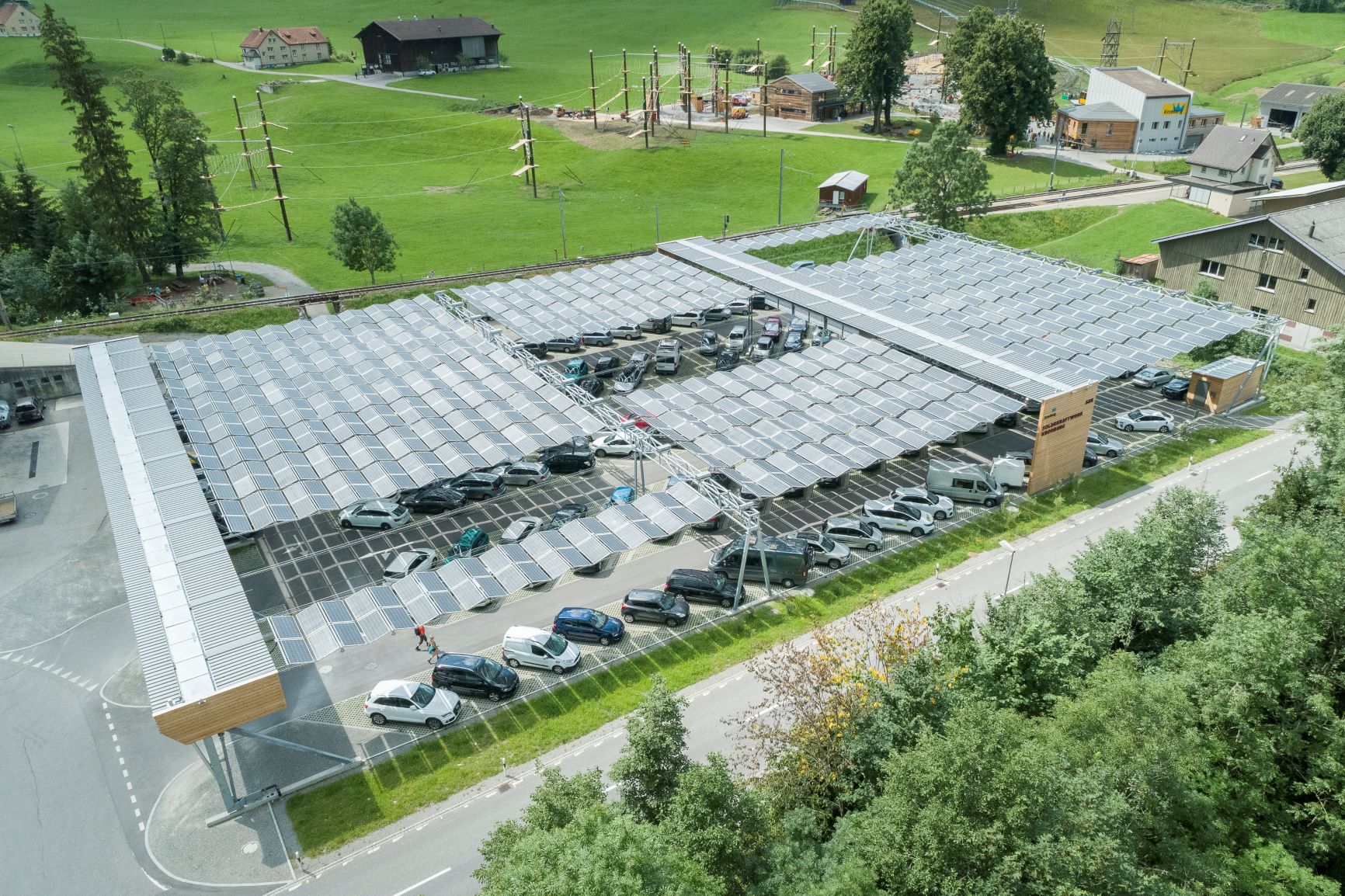 project was realised by SAK – St. Gallisch-Appenzellische Kraftwerke AG and Luftseilbahn Jakobsbad Kronberg AG
For the first time in the world, the HORIZON solar folding roof enables double use of parking areas and industrial usable areas for solar power production without the area underneath being restricted. HORIZON increases the efficiency of parking and logistics areas and offers decisive advantages over conventional carports. This is made possible thanks to the innovative lightweight construction and the patented folding mechanism.
Very wide column spacings and a large height above the ground allow full freedom of use for vehicles, logistics, and goods and at the same time halve the use of materials compared to comparable systems.
During winter electricity production is also possible without interruption: When it snows, the roof is retracted fully automatically, the modules remain snow-free and immediately produce electricity again the next time the sun shines.
Another advantage of the solar folding roof is the charging infrastructure for the increasingly popular electric mobility. Last but not least, thanks to its aesthetic design, it enjoys great acceptance among the population and thus contributes to the positive image of the company.