Hostelling International
Submited Date :
15/10/2018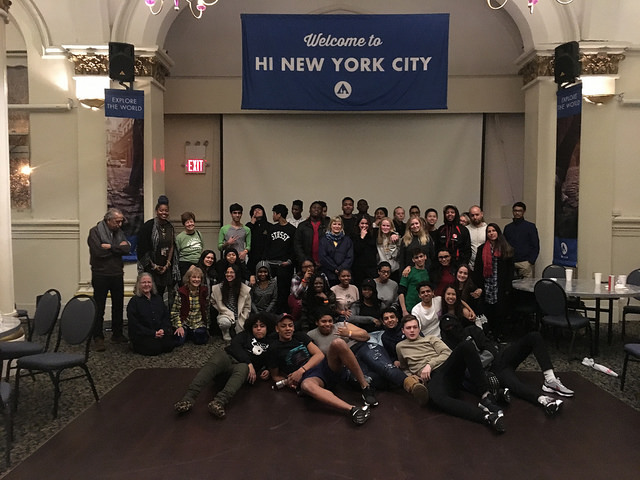 An experiential learning session with HI NYC's community partner, Stoked Mentoring, aimed at local at-risk youth and their mentors. Photo credit: Hostelling International New York City.
HI USA, a national non-profit organization that operates 33 hostels across the United States of America, offers carefully-designed immersive environments that promote interaction and understanding among people of diverse backgrounds. Its targeted experiential learning programmes foster cultural competence and challenge the traditional tourism experience – one characterized by spectatorship and consumption as opposed to engagement and creation. HI USA's education and engagement programmes are a permanent, recurring core feature of the organizations work. They are offered to guests and community members to strengthen intercultural understanding and global citizenship. Between April 2016 and March 2017, over 122,000 people participated in HI USA's intercultural experiential learning programmes – 5,100 programmes were offered to travellers and 760 to community members. 56% of all programmes were led by community volunteers.
Over the same period, HI USA's New York Hostel offered 930 experiential learning programmes to travellers and 57 to community members. Led by locals interested in engaging visitors and learning about them, HI NYC's programmes offer a deeper opportunity to think about travellers' impact on the lived experience of the places they visit, and reflect on their own culture's similarities or differences. Community-led discussions, events and service opportunities help visitors develop a more complex perspective of a place, how it shapes the people who live and work there, and the challenges that local communities face. This impacts what tourists think about others, themselves, and the actions they take. The good practice lessons learned from these programmes have direct impacts on intercultural understanding.