Kumarakom Responsible Tourism Initiative
Submited Date :
11/10/2018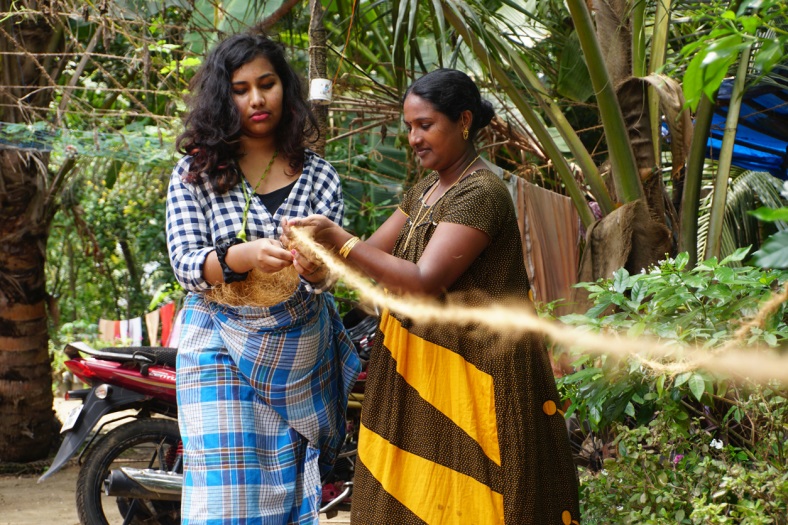 Women making coir in India's Kerala state. Photo credit: KITTS.
Kumarakom is situated on the banks of the Vembanad Kayal – the second largest lagoon in India – near the city of Kottayam, in the heart of the Kerala backwaters, a chain of brackish lagoons and lakes in the southern Indian state of Kerala. Tourism is thriving as visitors are drawn to the area's immense lake and lush green paddy fields, variety of migratory birds, farmers tending tiny plots of land inter locked with small canals, fishermen's boats plying travellers across canals and lagoons, and rich culinary traditions. Although Kerala was doing well in terms of tourist arrivals, tourism projects were marked by a top-down approach that did not sufficiently take into account the voices of tourism stakeholders, local communities and local self-government. Tourism development often led to conflicts over resource use, employment and benefit sharing with the local community.
In 2007, the Department of Tourism of the Government of Kerala established the Kumarakom Responsible Tourism project to foster sustainable tourism development in the state. Kumarakom was selected as a pilot destination for the initiative, as one of Kerala's most globally renowned destinations. The project envisages that each stakeholder in the destination has a responsibility to make tourism sustainable, prioritizing economic, socio-cultural and environmental sustainability through responsible activities by all stakeholders. An institutional mechanism was created to lead the project. This destination-level Responsible Tourism Committee encompasses representatives from the local self-government (panchayat ), the tourism industry, NGOs and the community.