RED ROCKS ARTS FOR CONSERVATION PROGRAM
Content submitted by Red Rocks Initiatives –
Gregory
Submited Date :
28/10/2019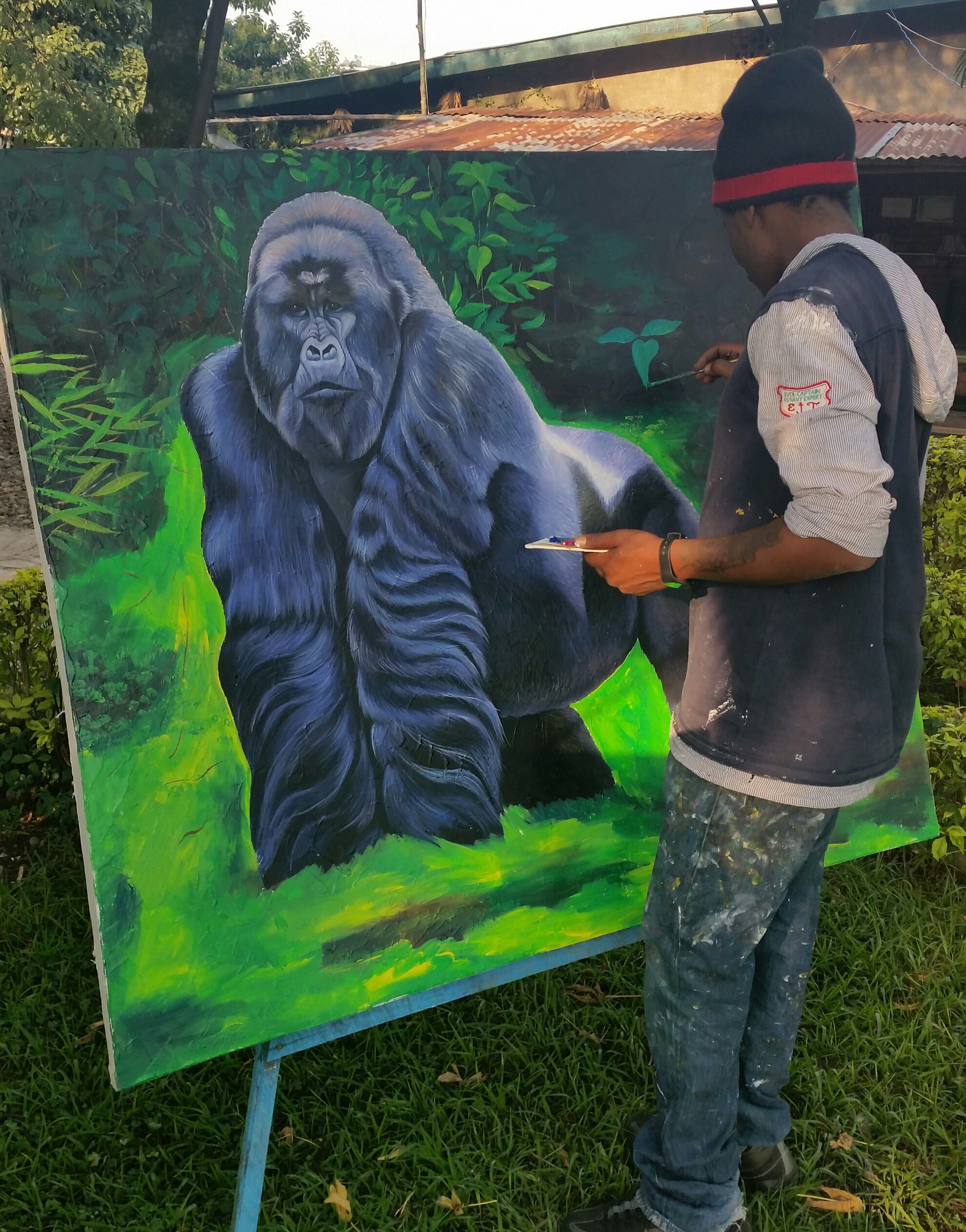 Local Artist at Red Rocks Art Gallery
Art has been used to tell conservation stories that have captivated the world and make people act. Artists have painted different images that speak for animals and plants that cannot speak for themselves.
Red Rocks Initiatives founded the Red Rocks Art Gallery in Kinigi where it engages the local community in tourism, conservation and sustainable development in and around Volcanoes National Park.
The Arts for Conservation initiative is a partnership between Red Rocks Cultural Centre and local artisans at the Kinigi Community, we opened doors to a cooperative of 12 members who produce arts and handcrafts.
The gallery targets education, art, research, and community development programs. Arts for Conservation activities include painting and learning more about painting. Tourists visiting our art gallery may participate in
painting with local artists, and also learn painting techniques from them. Visitors are welcome to take their paintings home as a souvenir.
The community and their families benefit directly from this project since many of our artists are community members. Since the art exhibits emphasize conservation, the local community now understands the essence of protecting the park.