Sabyinyo Community Livelihood Association (SACOLA)
Submited Date :
11/10/2018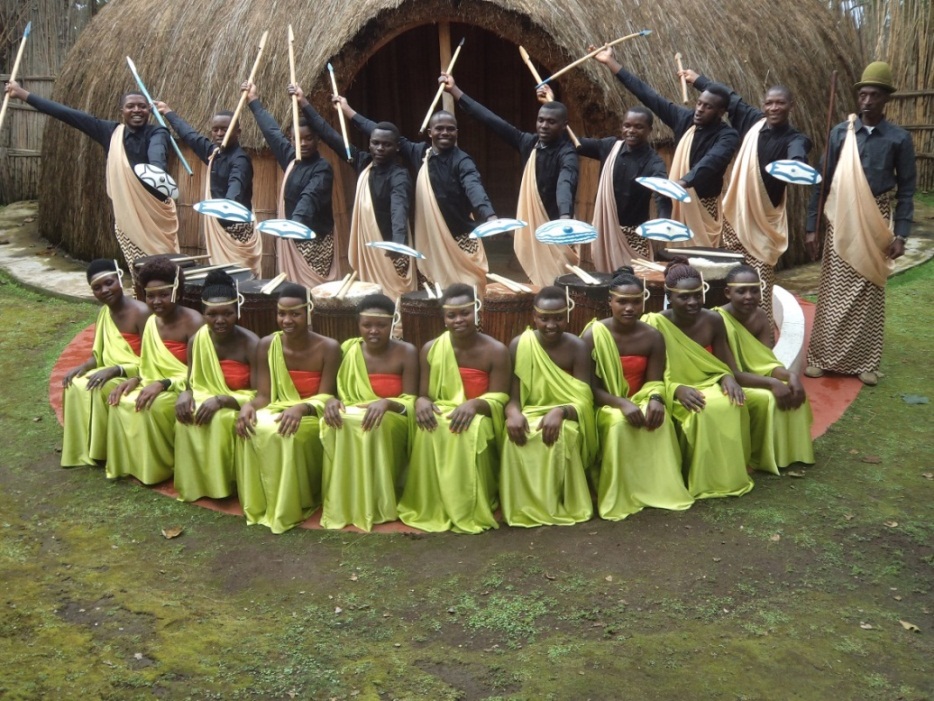 A cultural show in Musanze, Rwanda. Photo credit: SACOLA
Volcanoes National Park (VNP), a haven for the highest concentration of endangered mountain gorillas in the world, is situated in northern Rwanda, on the border with the Democratic Republic of the Congo (DRC). The region is characterized by its high population density – of some 700 people per square kilometre – land scarcity and poverty. These factors have prompted some locals to illegally access the Park's resources to sustain their livelihoods – including water, meat, wood, medicinal herbs and honey. To enhance the Park's conservation and protect its biodiversity, there was a need to actively involve the neighbouring community in protection efforts.
SACOLA was created to contribute to Volcanoes National Park's sustainable conservation, while improving the socio-economic conditions of the local population. The Association's tourism project involved the construction and operation of a high-end community lodge – the Sabyinyo Silverback Lodge – marked by community participation and representation. SACOLA's members include local leaders, key community representatives of the Rwandan Office of Tourism and National Parks (RDB) and the International Gorilla Conservation Programme (IGCP). Its composition was guided by a desire to ensure the appropriate representation of the local community, and to ensure sustainability by involving RDB and IGCP. Responsibility for environmental conservation and strengthening community livelihoods is shared among all the institutions involved. The initiative is grounded upon Rwanda's political will to link conservation to the principles of sustainable development.