Sustainable Mobility and Accessibility towards Smart Destinations
Content submitted by European Cultural Tourism Network AISBL –
Manos
Submited Date :
11/01/2021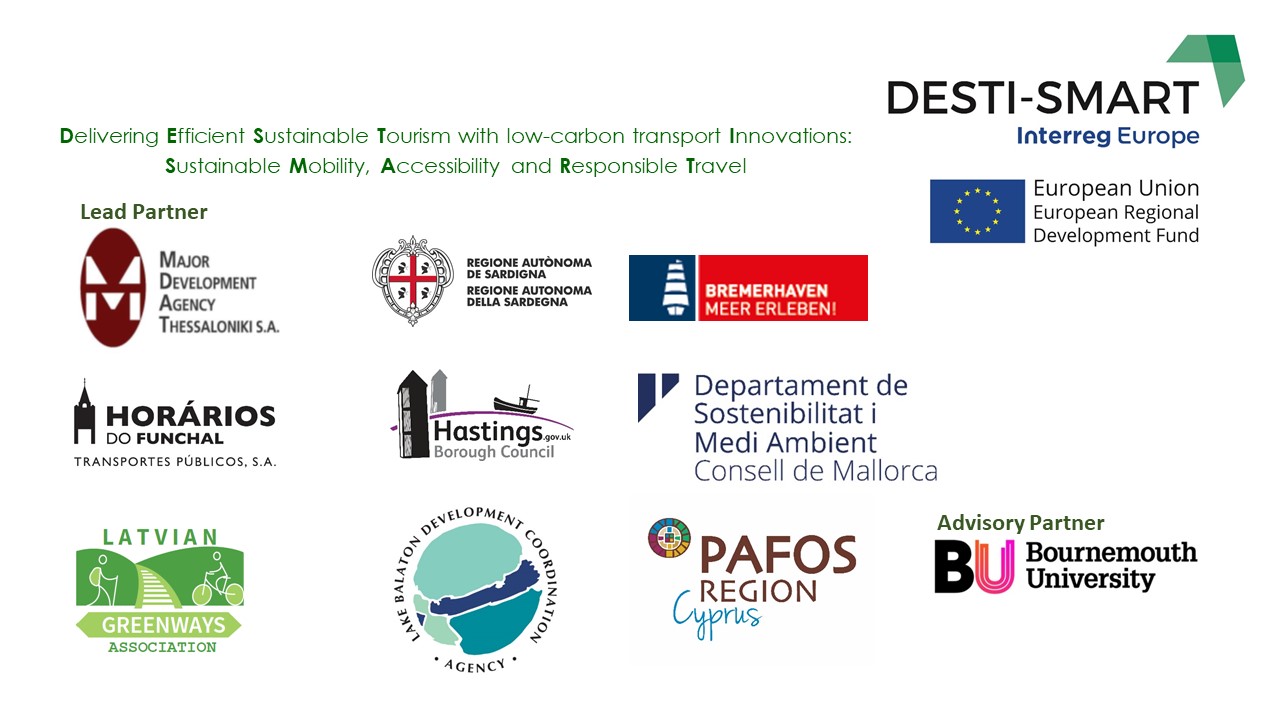 DESTI-SMART Partnership 2018-2020
Integration of regional/local policies for Sustainable Mobility, Accessibility & low-carbon Responsible Travel, with policies for efficient sustainable tourism towards a low-carbon economy, requires particular attention in the EU. This is a common challenge that public regional/local and transport authorities increasingly face, particularly at busy destinations with high tourism travel flows (inc. in South Europe, coastal, maritime & insular, mass tourism destinations). Immediate action is needed through interregional cooperation to capitalise best practices, improve policy instruments & prepare action plans with implementation monitoring & evaluation.
The DESTI-SMART project, addresses the above towards 'Smart Destinations', for sustainable & responsible tourism development in Europe, with low-carbon, multimodal sustainable mobility & accessibility.
The overall objective is to improve the transport and tourism policies of EU destinations, by integrating strategies for sustainable mobility, accessibility and responsible travel with efficient & sustainable tourism development, for transition to a low-carbon economy, through efficiency, resilience, multimodality, novel low-carbon transport systems, cycling & walking, with implementation innovations, policy learning and capacity building.
The following pressing issues are addressed:
- Investments in low-carbon transport systems for mode shift to sustainable tourism mobility, incl. Electro-Mobility
- Intermodality facilities for visitors, including ICT, Mobile Aps & MaaS
- Accessible tourism for all
- Cycling & Walking facilities & promotion for visitors.
Main outputs:
- policy learning & capacity building for public authorities & their stakeholders
- improved policy instruments & action plans in 9 destinations, with close involvement of stakeholders
- advances in EU2020 objectives
- communication & dissemination learning materials.
Smart Mobility towards Smart Destinations & Tourism
Tourist Destination Authorities interested in Sustainable and Smart Mobility and Accessibility for Visitors to join the DESTI-SMART Network
join