The 1st UNWTO Tourism Startup Competition
Content submitted by –
Lili
Submited Date :
27/08/2018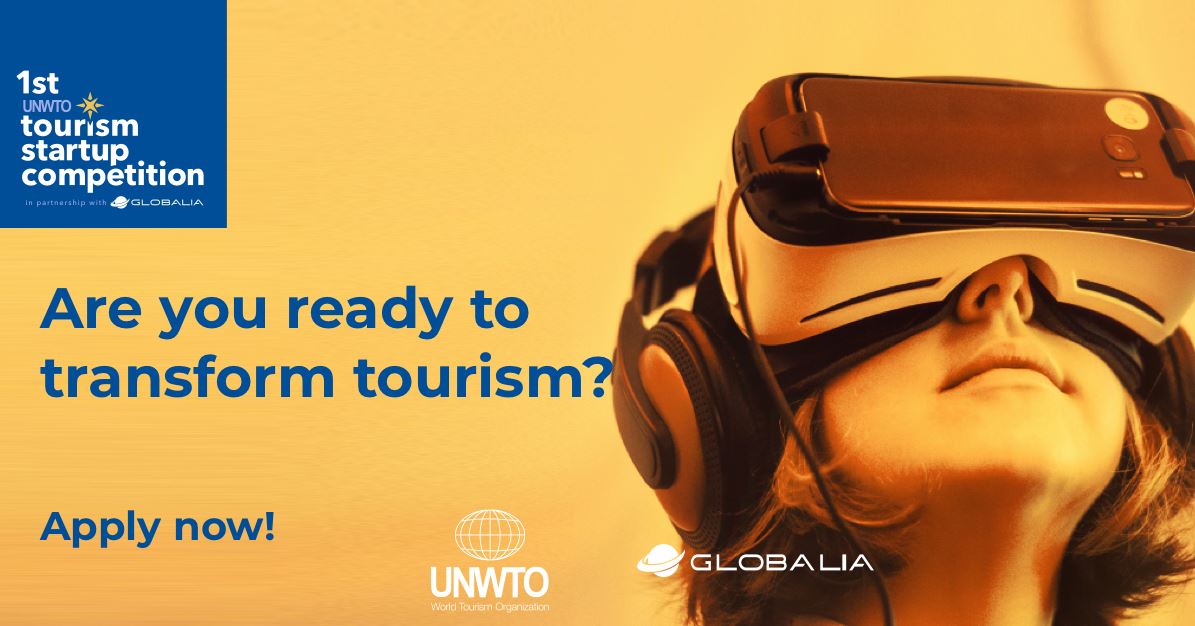 The 1st UNWTO Tourism Startup Competition
The World Tourism Organization (UNWTO), in partnership with Globalia, launched the 1st UNWTO Tourism Startup Competition, the world's largest initiative dedicated to identifying the startups that will lead the transformation of the tourism sector!
‍
Tourism is one of the best positioned sectors to drive inclusive growth, create jobs, reduce poverty, and foster sustainable development and peace. Accounting for 10% of the world GDP, tourism has a significant impact on exports, job creation, investment, development of infrastructure, and the promotion of social inclusion.
Moreover, given its cross-sectorial nature, tourism's wide reach also stimulates entrepreneurship and growth of micro, small and medium-sized enterprises (MSMEs), which along with start-ups, are an important driver of innovation and job creation. Furthermore, tourism engages all sectors to collaborate and contribute to the Sustainable Development Goals of the United Nations.
The objective of the programme is to select the best solutions and the most disruptive projects. The search will focus on finding pioneering proposals for implementation of emerging and disruptive technologies, as well as on startups based on new business models, such as the circular economy. In this regard, one of the pillars of this competition is to give visibility to projects that are committed to enhancing sustainability in tourism.
The startup search process is as ambitious as it is complex: identifying the best projects in all corners of the planet. For this, UNWTO and Globalia have enlisted the innovation consultancy firm Barrabés.biz, which boasts more than 20 years' experience in the creation, connection and activation of entrepreneurship and innovation ecosystems.
To broaden the scope of the competition and to facilitate the registration of interested startups, the programme will be implemented through the digital platform YouNoodle, a leading Silicon Valley company in the startup evaluation space at the global lev