Travelife Certification
Submited Date :
18/09/2018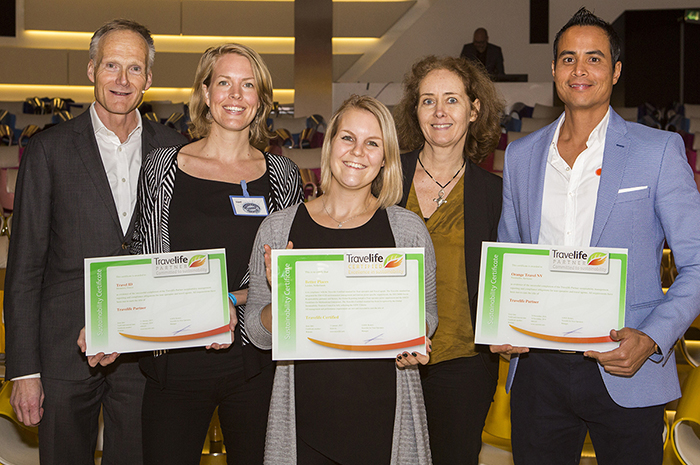 Travelife award ceremony
Better Places is certified by Travelife since January 2017. Travelife for Tour Operators is a management, training and certification scheme and they aim to support tour operators in implementing sustainability practices in their operations by advising them on the latest trends and developments.
The Travelife standard has been acknowledged as the first standard for tour operators by the Global Sustainable Tourism Council (GSTC). The sustainability standards created by Travelife include criteria that relate to internal management, product range, animal welfare, partners and suppliers, and client communication. Requirements include having a publicly available sustainability policy, buying sustainable and local products (FSC paper, green energy and fair-trade coffee), and stimulating partners and suppliers to also work sustainably.
The main goal is for tour operators and destinations to sustainably develop themselves. After all, sustainable tourism is nothing more than celebrating holidays and having respect for the environment, people, nature and culture.
Better Places has made agreements with the local travel experts in terms of sustainable operations. All our partners have followed the Travelife training and are either already Travelife certified or working on it at the moment. By stimulating this, we are creating a baseline of sustainability practices the whole Better Places network complies with and commits to in order to make the tourism industry more sustainable.
Involved: GSTC, Travelife, Better Places, all local experts of Better Places worldwide (35)