UNWTO Country Fact Sheets
Submited Date :
20/10/2020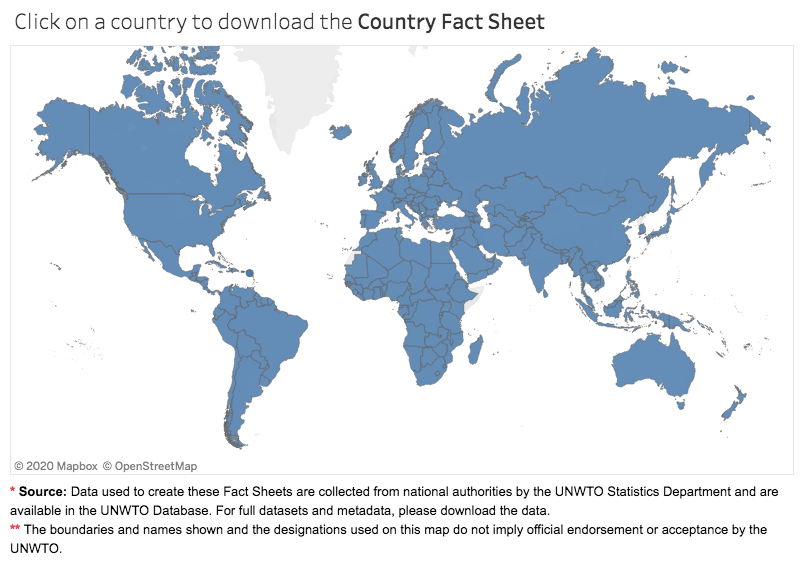 In support of World Statistics Day 2020 and around the theme "Connecting the world with data we can trust", UNWTO has launched it's Country Fact Sheets to reflect upon the importance of trust, authoritative data, innovation, and the public good that come with statistics, all values that are now more than ever relevant for tourism.
On the country fact sheet map, the user will find country fact sheets for all the countries for which UNWTO has data. These fact sheets include the latest available data on inbound tourism, domestic tourism, outbound tourism, tourism expenditure, tourism industries, tourism employment, Tourism Direct GDP, and other macroeconomic indicators.
The data used to create these fact sheets is collected on a yearly basis by the UNWTO and is made available through the UNWTO database.