Walkabout
Submited Date :
25/03/2019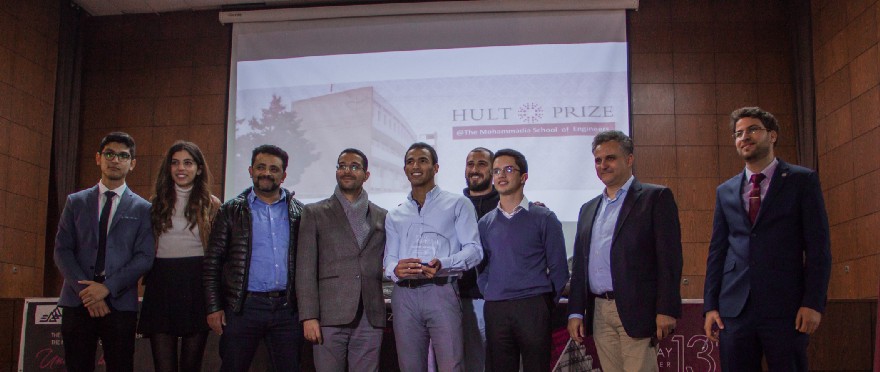 The Walkabout Team.
Walkabout, a for Profit, for Good enterprise aiming to alleviate youth unemployment in Morocco. In recognition of their innovative social enterprise, four Moroccan students won the 2019 Hult Prize on campus contest at Mohammadia School of Engineers on December 13th and are willing to take on the regional in London on March 15th.
This year's Hult Prize challenge is to build a sustainable, scalable social venture that has the power to transform the lives of 10,000 unemployed youth in the next decade. The Walkabout concept does this by disrupting the traditional tourism industry in Morocco. The team is building a multi-sided platform that provides private tours through their carefully selected network of local tour guides, each of whom is keen to share his knowledge, experience and expertise in a marketplace of one-on-one transactions.
Talking about the inspiration behind the concept, Founder Zakaria Oussaad said: "Our heritage as a team shaped the project. We were shocked at how fast the tourism industry is growing in Morocco. Yet the very people growing it are the ones left behind by the industry and society. Through no fault of their own. We realized that the global economy picks up, but increased income remains a challenge. even worse, our youth are risking their lives and being illegal outsiders in other countries. We want to change that; we want to make of them ambassadors of our country."
The aim of this initiative is to enable socio-economic empowerment of tour guides. The following four mains aims are derived from and based on this project's aim in the long run :
1. A proper mechanism to restructure and include unlicensed tour guides.
2. Improve the efficiency of the tour guide training program
3. Establishing reasonable Salary Systems
4. Solve issues around low wages, irregularities in pay, subcontracting, police harassment, and labor insecurity and risks.
We are currently looking for corporate sponsorships and partnerships. Please contact me if you want to know how, together, we can reduce tourism revenue leakage by promoting efficient linkage to the local economies, heritage, and identities of the world. I'll be happy to talk: oussaad.zakaria1996@gmail.com
join