Youth Career Initiative
Submited Date :
15/10/2018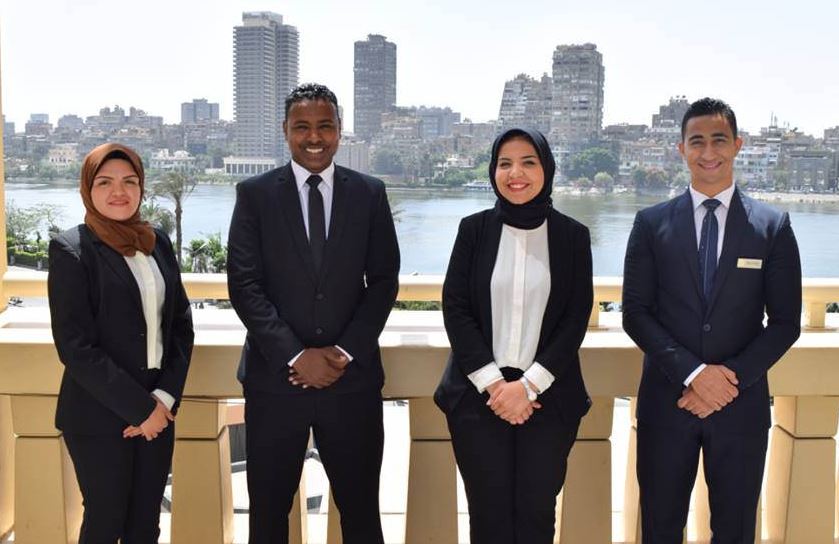 YCI students at the Fairmont Nile City Hotel in Cairo, Egypt. Photo credit: International Tourism Partnership.
The Youth Career Initiative is the hotel industry's award winning solution to global youth unemployment. It aids the hotel sector to address SDG 8 (Decent Work and Economic Growth) by supporting disadvantaged young people – including survivors of human trafficking – through skills and employability training. Such skills enable them to access employment and education opportunities, thereby boosting local economies. YCI currently works with eleven international hotel groups, including Marriott and the InterContinental Hotels Group (IHG), to transform the lives of youths in 16 countries and 26 locations across Europe, the Middle East and Africa, Latin America and Asia Pacific.
YCI centres on a six-month programme offering students hands-on vocation training in 15 hotel departments (80% of the programme). They also gain work and life skills in a classroom-based environment (20% of the programme). YCI's partnership model is unique, bringing together hotels and local non-profit partners to work collaboratively to deliver the training programme. Hand in hand, they create an engaging curriculum with the support of dedicated mentors. YCI enables hotels and other businesses to recruit from an untapped talent pool, while building a motivated workforce.
YCI began in 1995 as the Youth Career Development Programme in Bangkok, spearheaded by the Pan Pacific Hotels Group. Lyndall De Marco, Corporate Director of Education at Pan Pacific, and Dr Kitiya Phornsadja, Child Protection Officer for UNICEF Thailand, created the unique model. They recruited the programme's first students from social welfare schools in northern Thailand's rural provinces. In 2004, De Marco joined the International Business Leaders Forum (IBLF), where she expanded the programme under its current name (YCI) as an initiative of the International Tourism Partnership (ITP).