2nd Press Release of Pro-Women – Upskilling Itineraries Up-skilling Itineraries for Women as New Cultural Promoters to Enhance Territorial Heritage
Content submitted by Center for Social Innovation –
Anastasia
Submited Date :
19/08/2021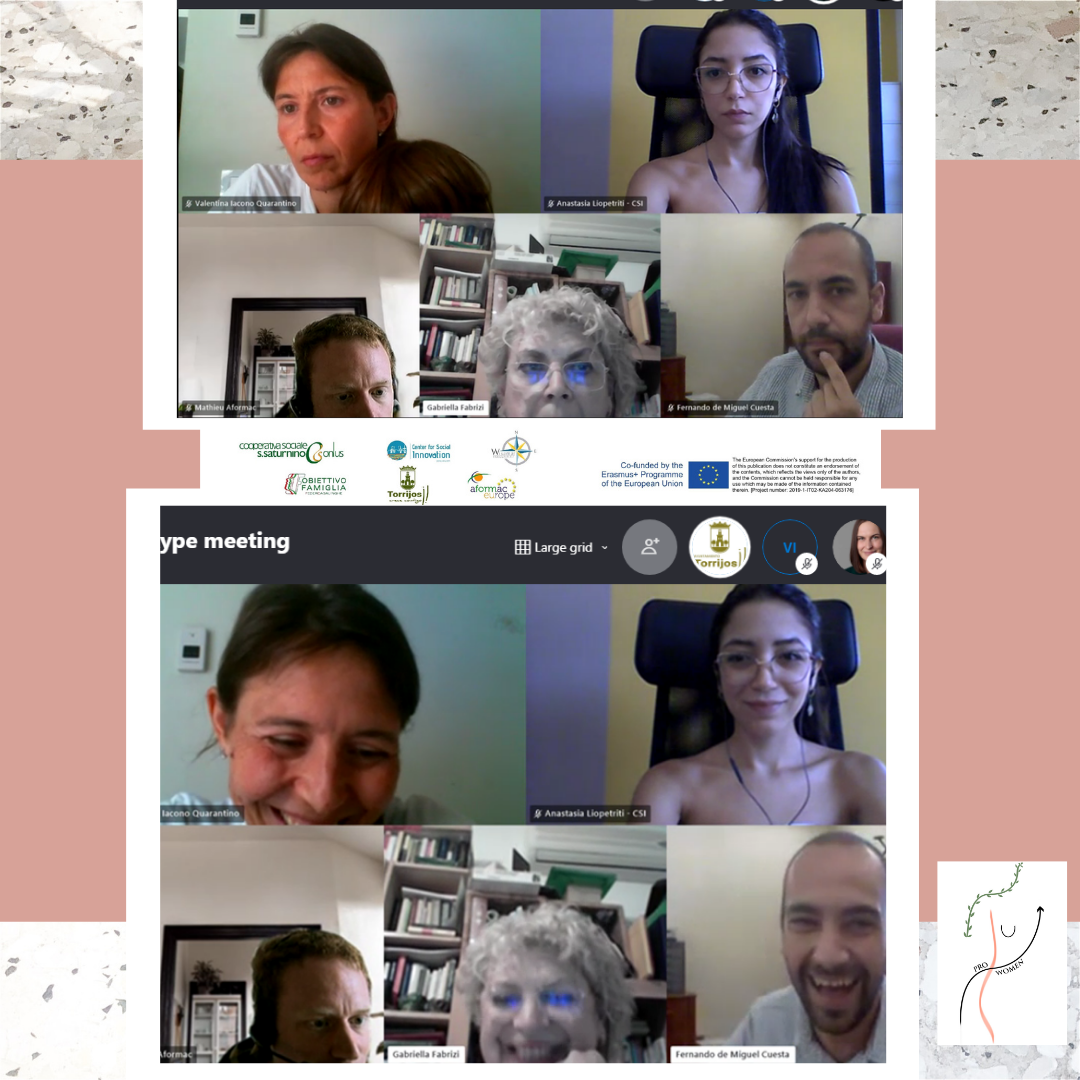 The partners of the project met online in July 2021 to discuss the last steps of the project.
Pro-Women – Up-skilling Itineraries for Women as New Cultural Promoters to Enhance Territorial Heritage is an Erasmus+ KA2 project that wants to promote equal opportunities and social-labour inclusion of the low-skilled and unemployed women by providing intervention tools for training and empowerment.
The target group has undertaken a participative learning path to strengthen their competencies and acquire new ones, with the final aim of supporting their employability in the Tourism sector. The project challenge is to operate in sustainable tourism. Therefore, this sector must increasingly be approached with a view of enhancing the cultural and environmental heritage, namely the legacy which includes tangible and intangible culture, as well as natural heritage (landscapes, biodiversity, etc.).
The 2nd press release of the project has been published! Take a look and find out about the exciting last steps of the project before its completion at the end of October 2021.
The partners involved in Pro-Women project are:
- Cooperativa Sociale San Saturnino Onlus - Italy (coordinator)
- Obiettivo Famiglia / Federcasalinghe - Italy
- Center for Social Innovation CSI - Cyprus
- WISAMAR - Germany
- Ayuntamiento de Torrijos - Spain
- OSENGO - France