Descending from the alpine pasture in Entlebuch
Submited Date :
05/01/2021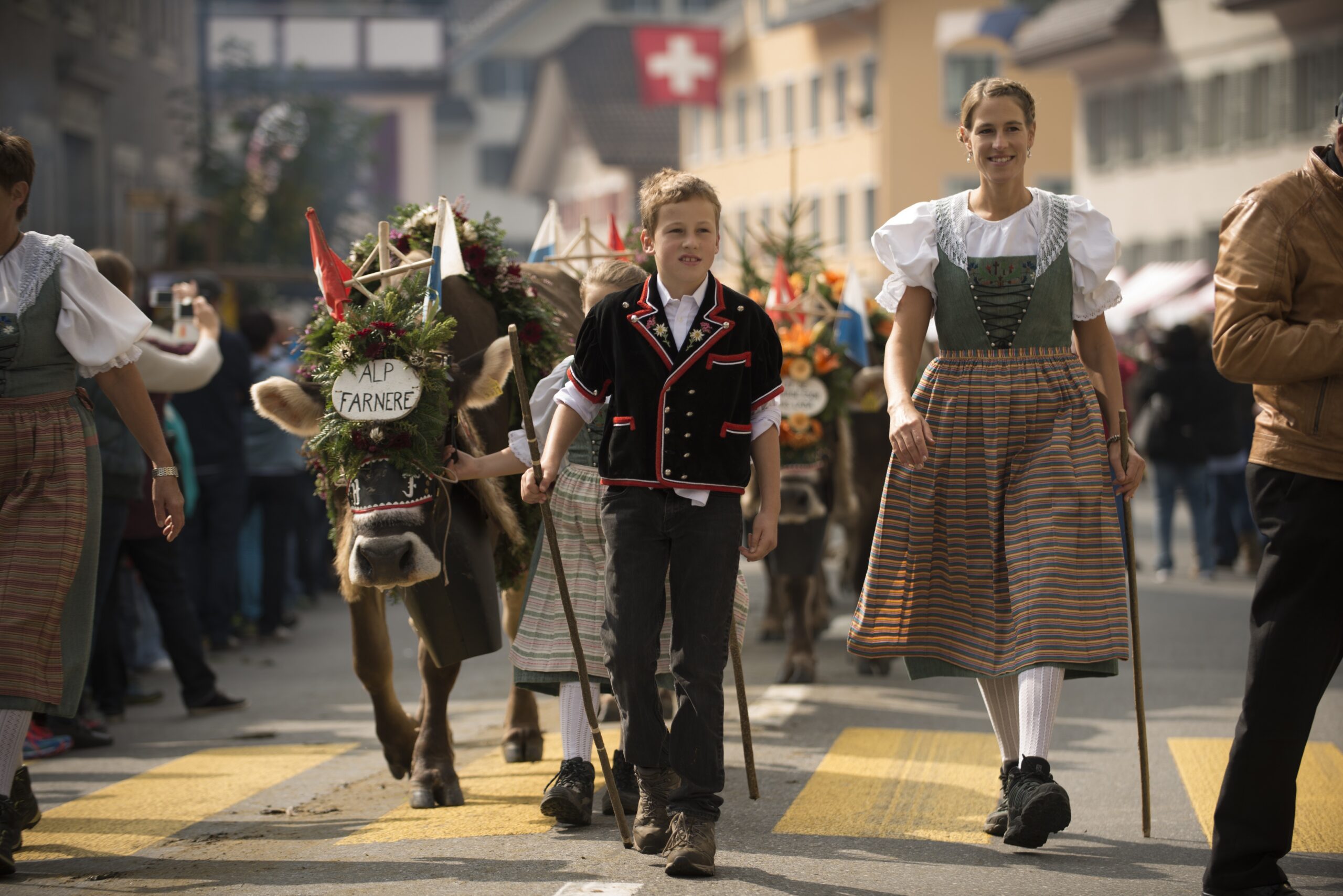 Desceding from the alpine pastures in Schüpfheim
Since 2004, the Entlebuch alpine herders ("Älpler") have been bringing their cattle down from the alp to the valley together.
Seven proud Älpler families take part in the Entlebucher Alpabzug with their approximately 250 festively decorated animals. In Schüpfheim more than 10'000 locals and guests await to warmly welcome them. Yodelers, alphorn blowers, traditional dance groups and flag-wavers accompany the Älper families on the procession and meet for an impressive concert on the church steps. At the large cheese and regional product market, visitors can taste and buy the local products. The cheerful Älplerchilbi lasts until well into the evening. The idea of the joint alpine departure arose within the framework of a research project on the future of alpine farming.
By strengthening the cohesion among the Älpler families and the joy of the profession, it can contribute to the long-term preservation of the alpine economy. The market offers an ideal sales platform for alpine and regional products and direct contact with consumers. The living tradition gives insight into the life of the alpine farmers and raises the guests' awareness for the various challenges around it. Today, it is jointly supported and organized by the alpine farmers, tourism, the community and the Entlebuch Biosphere.