Green Marathon Zürich
Content submitted by gutundgut gmbh –
Gabriel
Submited Date :
30/11/2020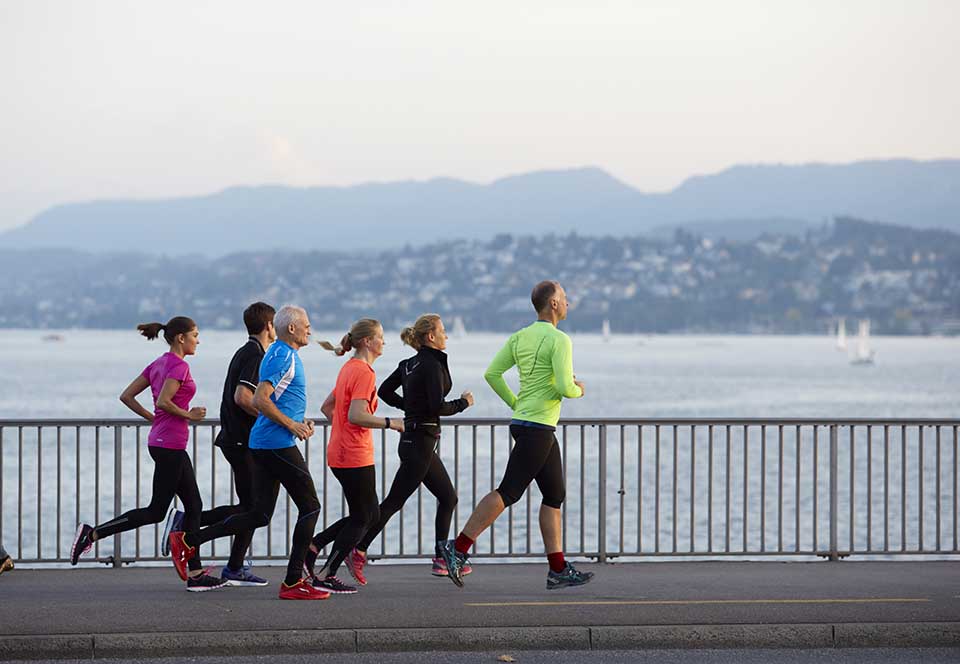 Runners along the Green Marathon route
Since 21 May 2017, the 42 km long route of the "Green Marathon Zurich" connects the most picturesque urban oases throughout the city. The running course leads from the city center to the lake, passing by meadows and nearby forests. It is ideal for stage races, hikes and walks as well as a training area. The route offers stunning views over the city and the lake.
The course can be used year-round. The stages can be chosen freely and are easily accessible all over the city by public transport or are within walking distance. For orientation purposes route field, km indication and information panels are fixed on the existing hiking and urban network.