Mountain Lab Adelboden
Content submitted by gutundgut gmbh –
Gabriel
Submited Date :
25/11/2020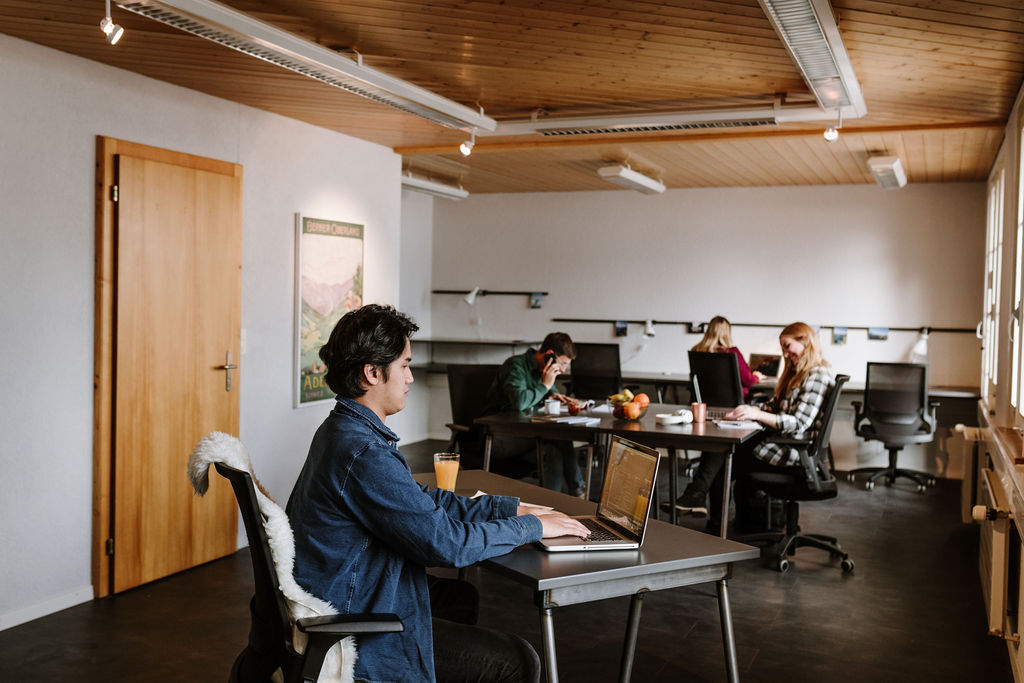 Happy coworkers at the Mountain Lab Adelboden
On behalf of TALK AG, gutundgut integrated a coworking space in Adelboden and the Tourist Center under the roof of the Mountain Lab Adelboden. The Tourist Center in Adelboden has become an innovative open space where the staff of the Tourist Center and the ski school share space with independent entrepreneurs, digital nomads, and local talent.
From the beginning of the project, it was important to involve the local population. Besides the co-working space, the Mountain Lab offers external meeting rooms in various locations. In co-operation with hotels and vacation homeowners, a coliving offer was developed. Together these three offers form an attractive opportunity to combine work with leisure time and support Adelboden in its positioning as an innovative place of tourism and work.