Promoting Private Sector Employment
Content submitted by Swisscontact –
Tourism
Submited Date :
25/03/2021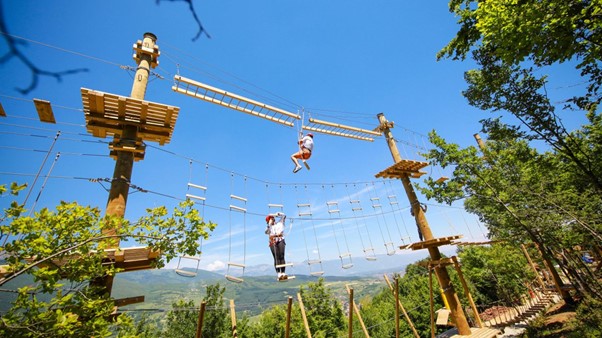 SMEs that operate in competitive and well-organized economic sectors, where public policies better match private sector needs, provide increased sustainable gainful employment for women and men in Kosovo.
Kosovo has grown moderately at an average rate of 3% in the last few years and is constantly facing growing labour force. The positive economic trends fall short to generate number of jobs needed to absorb those entering the market every year (around 30,000). Youth, women and minorities (particularly Roma, Ashkali and Egyptian minorities) remain most excluded groups. Formal employment makes around 75% (269,500 employees) of the overall employment, with public sector accounting for 25% of formal jobs. Lack of SME innovation as well as lack of relevant and affordable market support services are limiting SME growth. On the other hand, sustainable sector growth has the highest potential to create SMEs and employment opportunities. Therefore, private sector development and job creation remains the main goals of SDC and of the Kosovo Government.
The project contributes to innovations and credible visible changes in the Food and Natural Ingredients and Tourism sectors respectively. Building upon the objectives, achievements, and lessons learned of Phase I, in this current phase 2017 – 2021 the project will tackle private sector development and job creation with more emphasis on youth, women and minorities.
The Food and Natural Ingredients sector facilitates and supports opportunities in fresh and processed sectors of fruits and vegetables, medicinal and aromatic plants, and confectionary. Activities in this sector seek to improve the range and diversification of products, improve competitiveness of market actors; develop marketing and certification services, improve promotion and sales of products in local segments, and boost export.
The Tourism sector aims to directly contribute to increased numbers of tourists, who spend more and stay longer in the destination, thus