Red Rocks unveils yearly events
Content submitted by Red Rocks Initiatives –
Gregory
Submited Date :
28/04/2022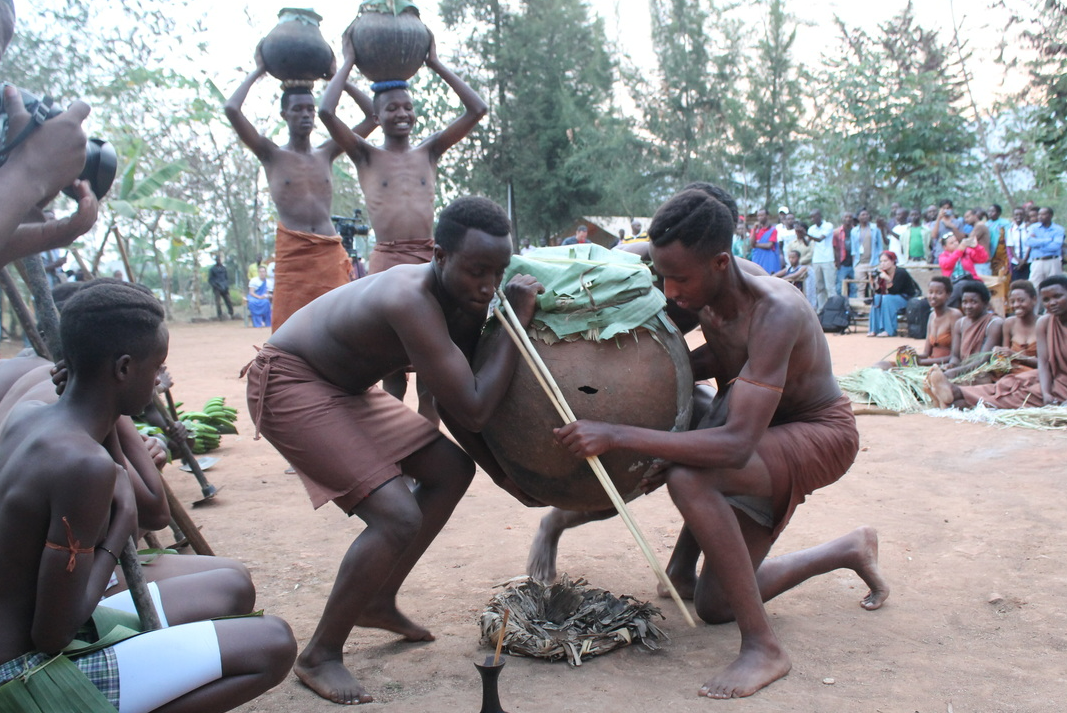 © Redrocks Rwanda
Musanze district is the hub of Rwanda's tourism industry and a source of many adventures. It has a long list of adventure activities on offer. However, when the spotlight is put on adventure, most people will immediately think of the mountain gorillas - This would be right since the primates have positioned themselves as Rwanda's flagship tourist attraction.
But there are other must-see attractions in Musanze, such as the Musanze Caves, as well as other animals that reside in the Volcanoes National Park. There is also the historic Buhanga Eco-Park, which was a sacred forest where Rwandan kings performed initiation ceremonies. Musanze is only three hours drive from Kigali. But have you ever thought about what you can experience here after your gorilla trekking excursions? Red Rocks Rwanda has a solution for you.
This year, staring in June, from Friday to Sunday; Red Rocks is going to make your weekend warmer, and even more exciting! We have lined thrilling activities just for you that will make your weekend and You will never forget Rwanda!
Most of these activities we have lined up are cultural. So forget about the gorillas in the meantime. We want to immerse you in Rwanda authentic culture. And We hope you are going to enjoy. It will be a memorable experience, particularly tailored for you.
Let's start with beer.
Traditional Rwandan liked their beer, made naturally from, of course nature. We used bananas to make our beer. It's not potent, that's why our beloved banana beer mostly was used for social interaction. You're going to learn how we used to make this "friendly" banana beer, demonstrated by our local women. (By the way, you should know that Rwanda culture allowed women to make beer but men were the most consumers of it!)
Come also to learn traditional ways of farming, the African way.
We have also designed a weekend getaway packed with music, dancing and drumming. Our famous Intore dancers will get you with the groove.
For your culinary adventure, your weekend is going to be packed tasting traditional and modern cuisine. Local food tasting and barbeque all are waiting for you at Red Rocks campsite in Nyakinama.
We are also going to feature continental collection of specifically dishes to cater for your individual taste buds.
Full Moon BBQ and Bush Dinner
Rwanda under the summer moon is an amazing sight on its own. At Red Rocks campsite, we will have a surprise for you: a Full Moon BBQ. Now the cat is out of the bag.
Moonlight Camping, BBQ and full Bush Dinner at Red Rocks campsite is going to be a thrilling and unique adventure packed with so much laughter and fun. Imagine camping at the glare of the full moon by the campsite with full evening of local stories and enjoying delicious roasted maize known as ibigori specifically roasted by the locals!
DRUMMING /DANCE FUN WEEKENDS
Each Friday and Saturday at Red Rocks campsite from this June will have special Fire and Drum Nights. Just come at the campsite to be part amazing evening of dancers, drummers and, of course, the never-dying campfire. Revel in the beauty of the night, enjoy out enthralling music, dancing and fun games during the day and in the evenings. This will also be filled with exciting family-friendly activities like storytelling, puppet shows, magic, crafts, the food, and arts.
KIDS FUN PAINTINGS ADVENTURE
Here is a fun-filled weekend away escape you're bound to enjoy with your little ones. Red Rocks campsite is an ideal place for kids. It has space. It has trees. It's a perfect weekend escape for everyone who wants to enjoy nature at its pristine. Kids will enjoy live paintings at their pleasure!
LOCAL- FOOD TASTING NIGHTS
Our food-tasting nights from Fridays to Sundays will leave memorable taste in your mouth. You're welcome to come join enjoy tasting our local plus exotic recipes!
Igitaramo Fiesta Nights
Igitaramo Nights are specifically during weekends. This is a special celebration emphasizing our traditional and cultural norms; from cooking, agricultural practices and traditional leadership. The highlight of Igitaramo Night is exhilarating performance by traditional dance troupe, the Intore dancers. But of course, we have incorporated other activities like free kid's paintings and art exhibitions by our talented local artists.
HAPPY BANANA BEER GET TOGETHER
Treat yourself to free entertainment outdoors in our beautiful garden and enjoy live entertainment after gorilla trekking.  Join local women who come by to demonstrate t banana beer making process. Come and enjoy delicious food that is always made fresh and ready to eat
TREE PLANTING FESTIVAL
We have monthly events e.g. the Tree Planting Festival is an event that takes place every Saturday of the first week of the month. Locals, volunteers, and interested peoples join us at Red Rocks Centre and get to plant indigenous trees, fruit trees, and other exotic trees with our community. The day festival encourages young people and community members to enjoy the long-term benefits of conserving our environment and also a practical way of introducing and integrating environmental actions in the different areas of Musanze and around Rwanda where we got our conservation centers.