Sustainable and Digital Tourism Transformation – Pilot Project
Content submitted by Appventure GmbH & Co. KG. –
Kevin
Submited Date :
29/09/2023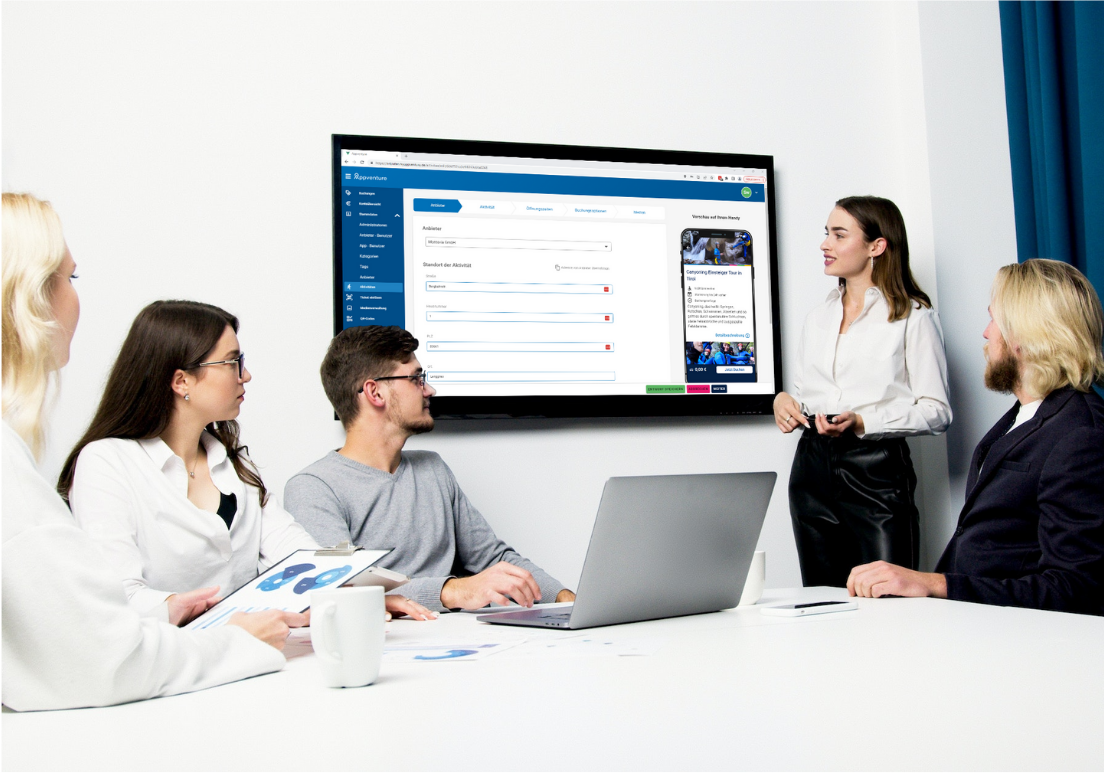 Our pilot project for digital transformation in tourism is a groundbreaking initiative aimed at promoting sustainable tourism through innovation and collaboration. In alignment with the 17 Sustainable Development Goals (SDGs) of the United Nations, we have ambitious objectives and core areas to enhance the tourist experience, promote ecological and social sustainability, and forge global partnerships. 
 Core Objectives of the Project: 
Enhancing Tourist Experiences: We encourage the widespread use of mobile destination apps to provide tourists with a customized experience.

 

Management Optimization: We utilize visitor data to optimize management strategies and create tailored offerings.

 

Empowering Cultural Institutions: We promote visitor engagement and strengthen cultural identity through digital solutions.

 

Digitalization of Hiking Trails: We support eco-tourism and foster a deeper connection to nature by digitizing hiking trails.

 

Supporting Small Providers: We increase the visibility of small providers of cultural activities and local guides.

 

Gastronomy Growth: We stimulate the growth of local gastronomy and culinary tours through enhanced visibility.

 

Regional Marketing: We strategically promote regions to support infrastructure development and economic growth.

 

Sustainable Solutions: We focus on social and ecological sustainability through seamless digital ticketing solutions.

 

 Eco-Awareness: We promote environmental consciousness by providing tourists with information, including transportation data and emission values.
Conservation: We contribute to nature conservation by offering informative resources about protected areas and conservation measures.
Integrated Data Ecosystem: We establish an integrated data ecosystem benefiting tourists, service providers, and tourism organizations.
Efficiency Enhancement: We optimize administrative processes to facilitate efficient data collection and management.

 
We are seeking support and partnerships to fully realize this ambitious pilot project. Additionally, we are currently looking for pilot project destinations interested in benefiting from our system and receiving a customized destination app. We are also actively engaged in an EU digitalization project and are seeking participating destinations for this initiative.
join