Swiss Sustainable Winter Tourism Development Project in Kyrgyzstan
Content submitted by HELVETAS Swiss Intercooperation –
Kathrin Klöti
Submited Date :
28/04/2022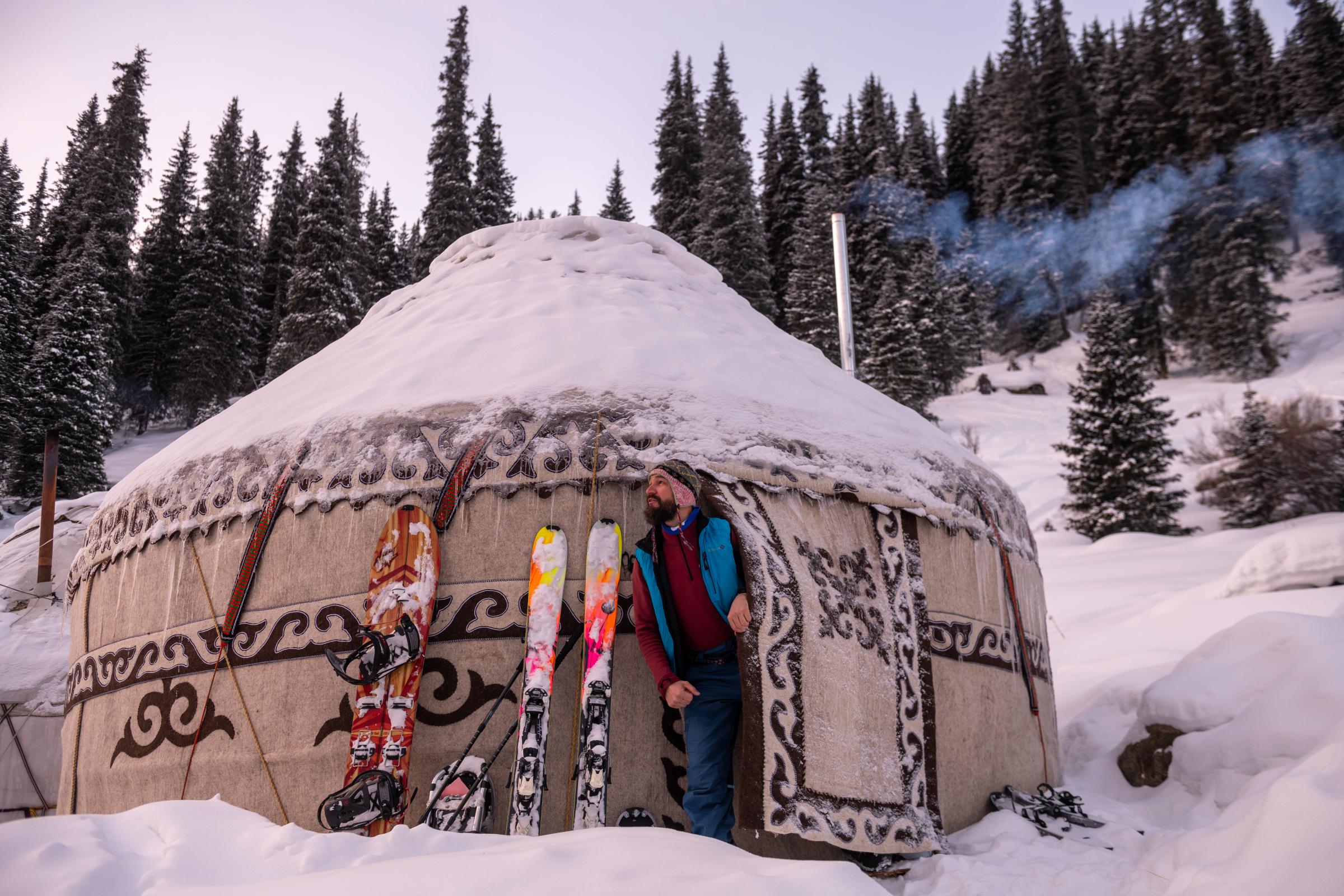 © Stanislav Stepanov / Winter yurt stay in Boz-Uchuk valley near Karakol
This project for sustainable development of winter tourism in Kyrgyzstan is financed by the Government of Switzerland through the State Secretariat for Economic Affairs (SECO) and implemented by the development organization HELVETAS Swiss Intercooperation.
The main objective of the project is to contribute to an increase in decent employment and income opportunities for the population, with the prospect of creating year-round jobs through the development of a sustainable value chain in winter tourism and thus more balanced tourism throughout the year.
With this year-round view on tourism, the project activities are aimed at ensuring high economic value while equally minimizing negative social and environmental impacts, and thereby improving the quality of offered tourism services as well as the quality of life for current residents and future generations to come.
The target destination for the development of sustainable tourism in the project's main phase is Karakol, an attraction on its own and a gateway to the majestic Tien Shan mountains and close to Lake Issyk-Kul. Ideally, within Kyrgyzstan Karakol destination will become a benchmark for tourism management and the integration of a holistic view on sustainable development, and also receive recognition for their practices beyond the country's borders and beyond the project years.