Verdensmål Stevns
Submited Date :
20/01/2020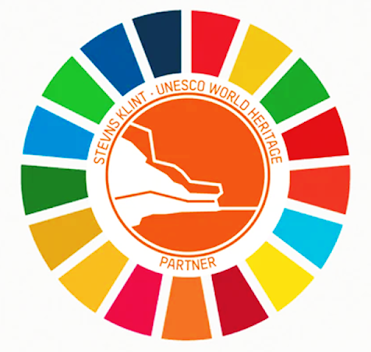 Stevns Klint just south of Copenhagen in Denmark became a UNESCO World Heritage site in 2014.In order to generate sustainable societal, economic and environmental development, a partner program was created for all companies, associations, organizations, artists, etc. who wish to support sustainable development within the framework of UNESCO World Heritage.
The partner program currently has more than 80 active partners and throughout the year events and activities are held in support of their work. It is aided by Stevns Municipality's strategical focus on sustainable tourism and development.
The partner program centers on working with the 17 SDGs. In order to help the partners integrate the SDGs in their activities, the local world heritage organization and the local business council developed a Sustainability Toolkit.
The toolkit is an online form, that details each of the 17 SDGs and allows the partners to make their own notes on how they are working with selected SDGs. The toolkit thus offers an overview of how each partner articulates and translates selected SDG into concrete business initiatives. The partners also put down ideas for further developing work with the 17 SDGs inspiring each other to build upon current initiatives.
By sharing the notes with each other using the toolkit, the partners now have a source of inspiration and knowledge sharing when integrating the SDGs in the development of their businesses.
Additionally, the toolkit offers insights regarding the partners work with the SDGs as well as knowledge about those SDGs that are currently trending among the partners thus allowing the local world heritage organization and the local business council to develop the partner program further - still driven by the focus of its partners.
In 2020, the partner program will create a vision with a project for the partners grounded in their SDG focus areas, which will have the partners working together in groups to strengthen sustainable development.
We are seeking partners who are UNESCO or other entities and who are also working with local business, artists, organisations and other actors. If they wish to create international ties and share experiences we are very interested
join