Clio Muse Tours Is Among the Winners of the UNWTO SDGs Global Startup Competition
Submited Date :
14/04/2021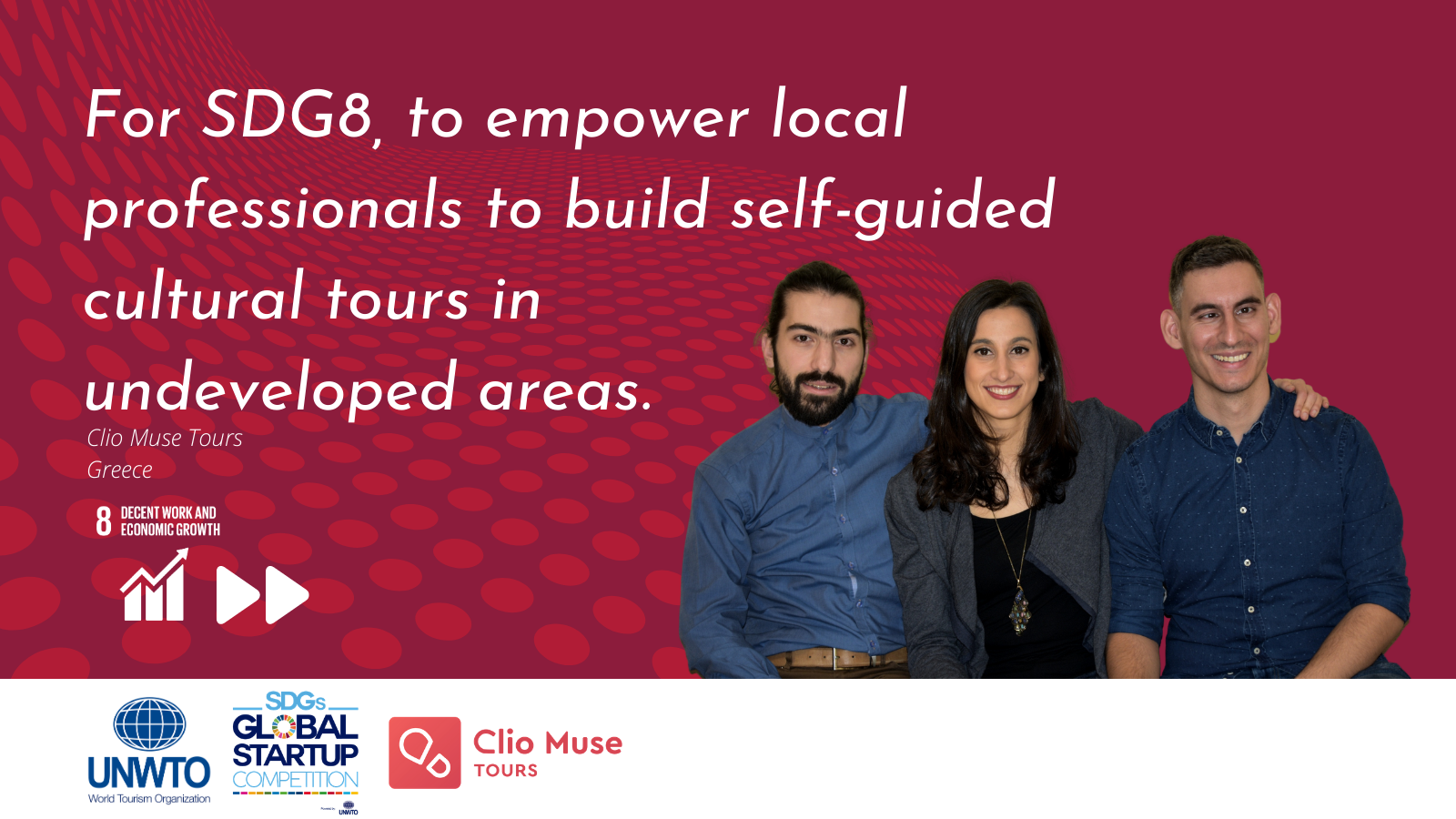 Clio Muse tour's co-founders
Clio Muse Tours has been selected as one of the 25 winners from 18 countries at the UNWTO SDGs Global Startup Competition for its widespread ability to contribute to the Sustainable Development Goals (SDGs). The innovative Greek startup was selected out of 10,000 initial proposals from all regions across the globe achieving a great place in a list of innovative entrepreneurs.
"The winners show the power of new ideas for transforming our sector", said UNWTO Secretary-General Zurab Pololikashvili adding that "by embracing innovation, we can realize this potential and build a better future for people and planet through tourism. I congratulate them all and look forward to seeing these startups grow and deliver positive change."
Specifically, Clio Muse Tours was selected for generating the greatest impact in the "Decent work and economic growth" goal (SDG8). The reason why the company stood out among other similar solutions is mainly because of the company's robust business model that promotes sustainable practices and also empowers professionals in the tourism and culture industries.
"We have worked hard to develop a business plan that empowers professionals of the tourism and the culture sectors and at the same time promotes sustainable practices in tourism. We are confident that we can replicate our successful business model in any country and help professionals in tourism and culture grow through the unlimited availability of self-guided audio tours and their upselling potential," says Andreas Fatouros, Clio Muse Tours' CEO.
The company creates and sells audio tours to travelers on its own e-shop and through the world's online marketplaces and Online Travel Agencies. At the same time through its technological tools and platform Clio Muse assists professionals of the tourism and the cultural industries with B2B solutions to promote different aspects of our global cultural heritage to an international audience with low-cost customer acquisition strategies.